THE QUESTION OF TRUTH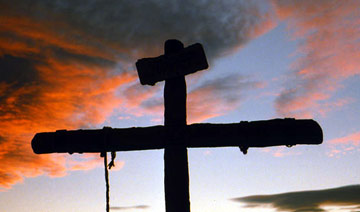 What is Truth? It is Ultimate Reality, God and Life, fully uncovered and disclosed to our understanding.
Science assumes that mere human reason and our limited sense-abilities are adequate to grasp the Truth of the Real.
But, since we as sentient beings are completely interwoven constituents expressive of the matrix of reality, it would seem that the pathway to unraveling the mysteries of the essence of the Real must lie deep within us.
And, furthermore, the true meaning of what we are and what indeed actualizes and fulfills our essence as finite beings must lie there as well.
The old adage, "know thyself", is surely the key.
If we have the courage of heart to stay the course and honestly make such an internal voyage of discovery, we will find that our human reason, logic and senses are but limited though necessary tools on the journey into the Abyss of the Ultimate Real, and that we must begin to pay heed to a most ancient and holy inner voice at the very core of our being crying out for universal healing and wholeness.
We will discover that the key to understanding Ultimate Reality is buried at the heart of each one of us.
If we are willing to awaken to the Real, to gain eyes to see and ears to listen, we shall become bathed in the light of true understanding.
We shall become enlightened and therefore whole (Holy).
Indeed, we shall clearly begin to understand the intrinsic oneness of Ultimate Truth (Divine Love) and the Holy (Wholeness)!
God is Love; whosoever abides in Love abides in God, and God abides in that person (1 John 4:16)
Posted by Ravenangel (copyright@2003-2006) at 12:01 AM EDT